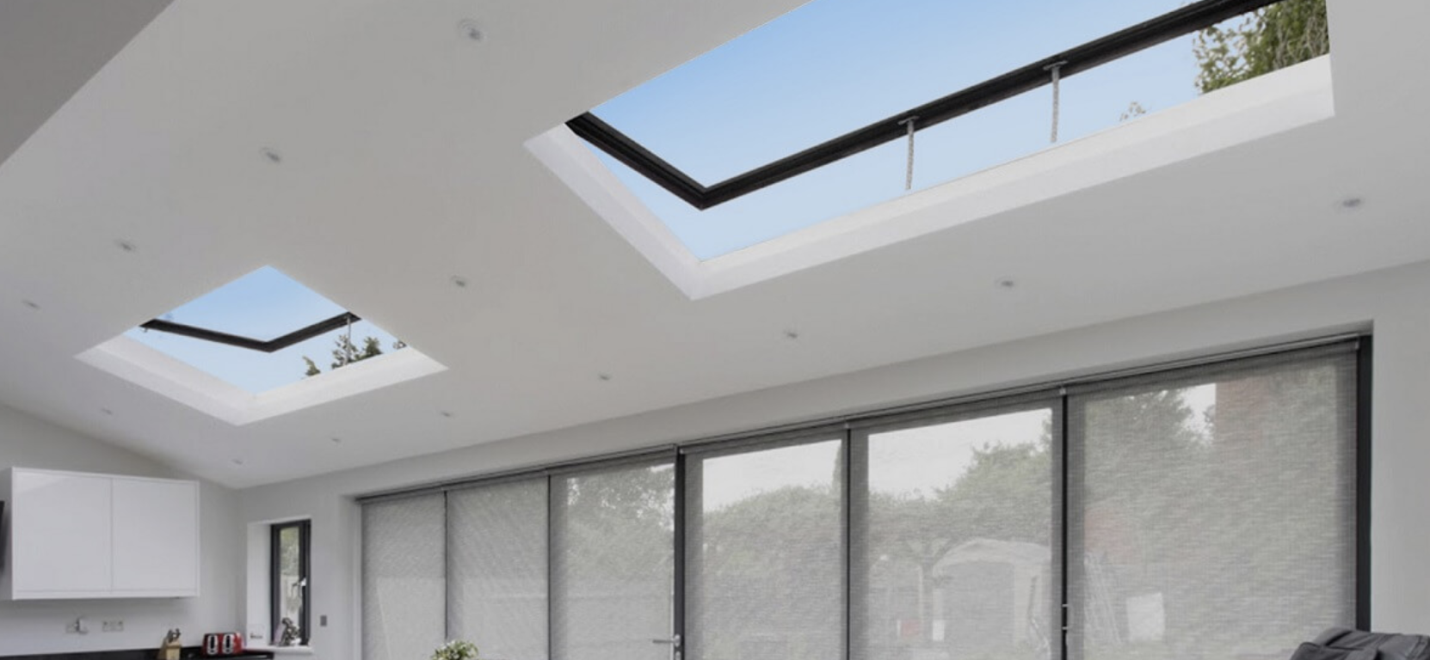 A skylight can quickly add more natural light into any room. They are a beautiful addition to your home and they can improve ventilation which maximizes efficiency. Many people prefer to use skylights in their bathrooms in their kitchens. The idea of installing a skylight may sound quite complicated as there's going to be a hole cut in the roof, choosing a professional and using quality materials will make sure it is seamless process.
One of the first things you'll need to decide if you're going to install a skylight is the type you'd like to install:
Vented: Vented skylights are a more traditional look and they are not sealed shut. These skylights can add better ventilation but if they're left open they could invite the chance for debris to fall into your home. These skylights are the perfect way to quickly let moisture escape from a bathroom or kitchen rather than having heat stay trapped. Vented skylights are often more expensive than their counterparts however.
Fixed: this is often the most popular choice in a modern home. They're available for quite a reasonable price and they often seal much better than vented skylights. Fixed skylights are completely sealed during …