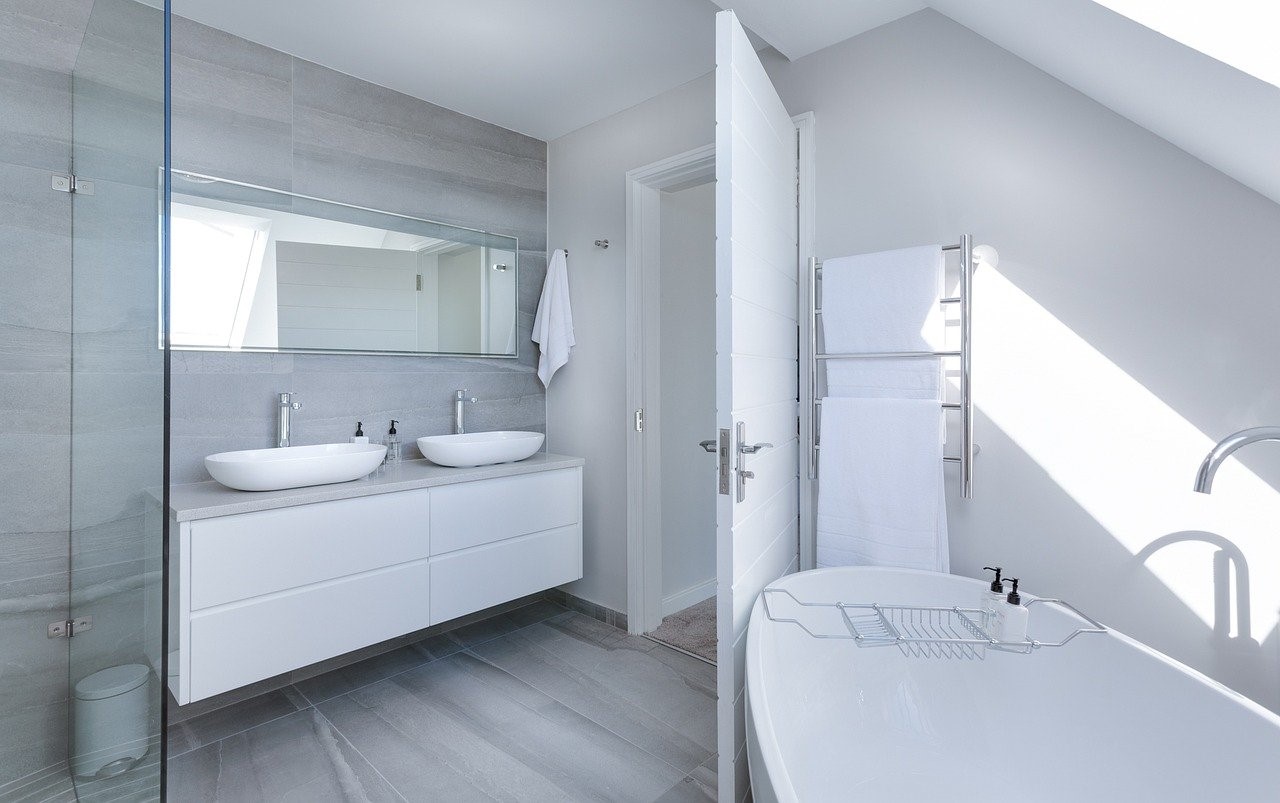 There is nothing quite like having a freestanding bath in your bathroom – the bath makes a striking statement, and it can be the perfect focal point that showcases your style and personality in more ways than one. A freestanding bath is an undeniably beautiful and gorgeous addition to any bathroom, and you will definitely have a lot of 'oohs' and 'aahs' if you decide to install one. But more than this, it's the ultimate in relaxation – imagine yourself surrounded by bubbles, luxuriating in warm water whilst listening to music with the scent of lavender wafting through the air. You can't get this with an alcove bath, to be honest. But is a freestanding bath really for you? Here's a comparison between freestanding baths and alcove or built-in baths: which is best for you?
The differences (and similarities) between the two
When it comes to the different kinds of baths, we can all agree that having a freestanding bath makes you feel like you've stepped into a high-end spa or resort. But alcove baths have their merits as well, especially in terms of practicality and affordability. But what exactly are these two kinds of baths, and what are their differences?
The simple answer is that an alcove (or built-in) bath is designed for installation in a corner or alcove in your bathroom surrounded by walls on the bath's three sides. A freestanding bath, on the other hand, is designed for installation almost anywhere in a bathroom, and this gives you more freedom in your options on where to place it.
One of the most famous kinds of freestanding baths is the claw-footed bath, and this bath has four feet. But there are more modern freestanding baths that you can install flush on the bathroom floor or onto a pedestal. Both freestanding and alcove baths have various dimensions (depth, width, and length).
The pros of an alcove bath
If you prefer taking regular showers over baths, an alcove bath may work best. You can still install a shower in your freestanding bath, although if you don't want the water splashing onto the floor, you would have to install a shower rod and curtain, too. An alcove bath is enclosed, so it's easier for you to contain the water even if you take a shower. Alcove baths will also often have ledges to keep your toiletries within reach, and they don't take up as much space compared to a freestanding bath.
The pros of a freestanding bath
Freestanding baths, meanwhile, offer more luxurious bathing, and they can be functional and versatile too because you aren't just limited to installing them in a corner. You can place them at virtually any spot in your bathroom as long as the plumbing is adjacent to the bath. If you want your bathroom to exude style and elegance, you're better off with a freestanding bath, and the same is true if you like taking long and relaxing baths. One option is to install your freestanding bath in a corner and go for a shower panel, which limits water leaks on the floor as well.
At the end of the day, the choice is really up to you – but what's interesting to note is that with alcove baths, you have limited options in design, whilst with freestanding baths, you can choose from an array of sizes, shapes, and widths that should be entirely suitable for your bathroom space.