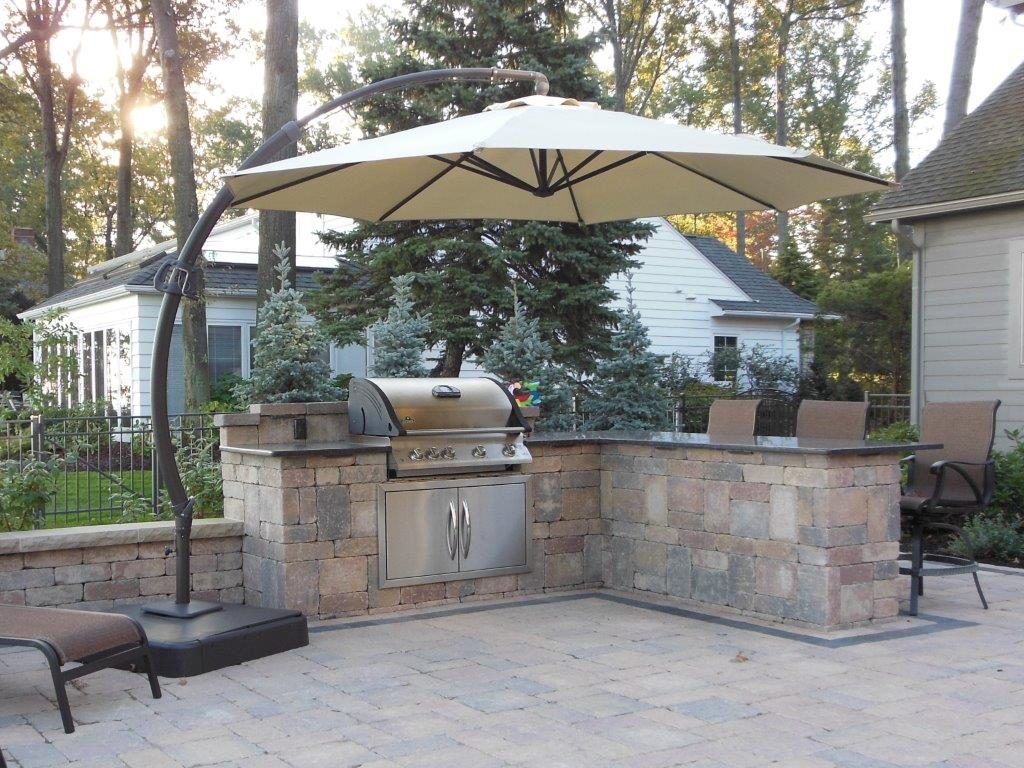 The idea of an outdoor kitchen may seem ludicrous, but in actual fact, it's a growing trend across the globe. An outdoor kitchen offers so much more than your typical BBQ, giving your garden a whole new lease of life all year-round. So, if you're still on the fence about what an outdoor kitchen could add to your garden, here are 5 reasons to help change your mind:
Enjoy Dining Al Fresco
Your BBQ area is all well and good, but nothing can compare to a fully functioning outdoor kitchen. You don't even need to tear out your old BBQ area to implement a new kitchen. If you've got a brick or stone built-in BBQ, this is the ideal foundation. Just add a sink, some cabinets and worktops and you're good to go. You'll be more tempted to dine al fresco when you've got everything you need outside. Allowing you to make the most of your garden, especially in summer.
Make Entertaining Easy
Invest in some wicker furniture like a table and chairs to get the base right for your new outside entertainment area. Whether you're enjoying a boozy lunch or hosting a dinner party with friends, an outdoor kitchen offers hassle-free entertainment options. It completely eliminates the need to trick to and from the kitchen, especially when you want to spend as much time with your guests as possible.
Give Your Garden a Purpose
Installing an outdoor kitchen offers an aesthetic appeal when the rest of your garden is slowly fading into autumn and winter. This adds an element of structure to your garden, making it feel like it's got a purpose. You can even tie it into your garden design and décor by adding patio heaters, lights and lanterns.
Services Are Already There
When you're installing a kitchen so close to your home, it's likely that all the utilities you require are already nearby. Introducing a water supply, gas and electricity should be a relatively simple process which requires minimal investment. You could also consider solar power for lighting, which will save you money while also being environmentally friendly.
Create a Gourmet Garden
It's clear that the main reason you'll be installing an outdoor kitchen is for the immense culinary benefits. So, it may be worth changing around your garden a little if your existing seating area of cane chairs and herb garden are not side by side. You'll want to create a space that works for you, so growing herbs and vegetables next to your outdoor kitchen is a no-brainer! Guests and family will love watching you pick fresh produce to make their food right in front of their eyes.