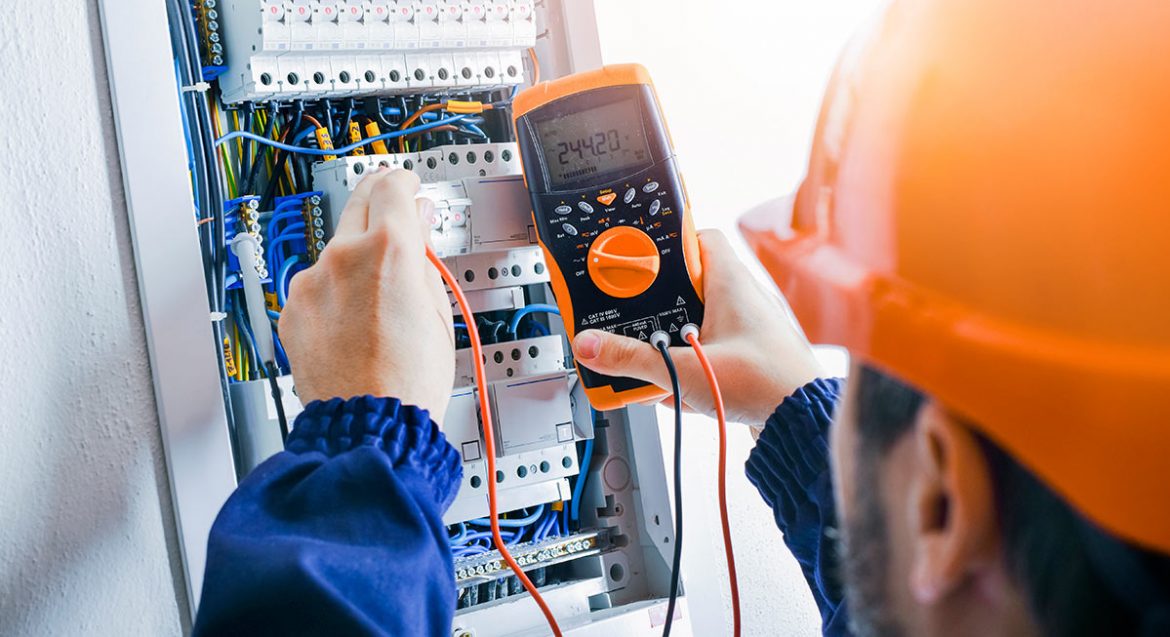 Are you looking for a commercial Melbourne electrician?
Here, we'll explain everything you need to know about different commercial services in Melbourne.
Like all trades – Electricians will specialise in different areas.
It's important to remember that not all electricians are created equal. Some will only do work in particular industries, while others are more generalist or stick to only domestic/residential work.
Commercial Electrical Work
If you require an electrician for commercial premises, it is always better to look for an experienced and qualified electrician in the areas you need.
Commercial electricians will often have extra accreditations, licenses or experience with things such as
Data cabling
Large lighting installations and planning
Commercial switchboard upgrades
Security installations
Phase 3 power
Body or cardiac electrical protected areas
At Electrx Electrical, we have you covered if you're looking for a commercial electrician who can help you with all commercial work, including electrical work in a dental or medical practice.
As experienced medical and dental electricians, we want to do more work in this area as it is a specialised field.
How to Choose the Right Electrician
Undoubtedly, having the right electrician in your home or workplace can make a big difference. They have the knowledge and experience to handle any electrical emergency and are licensed and insured.
However, choosing the right one is tricky – some electricians may not have the experience you need.
To avoid disappointment, follow these tips for finding a professional Melbourne electrician.
The first step is to search for a reputable Melbourne electrician online. Google to see who are the local electrical companies in your area and, check for their reviews and take time to read them.
Ask if any of your local friends or family members have used an electrician; they can highly recommend you before making any decisions about hiring an electrician – word-of-mouth is one of the best ways to find reliable professionals!
Get an Electrical quote For the work.
Once you've found a few candidates, contact them and request a quote. You will be able to ascertain if they are prompt in getting back to you and their communication standards.
Once you've found the right electrician for the job and accepted the quote, communicate your needs and expectations clearly to avoid surprises or issues.
Be aware that if you change what was discussed in the quote, you may be charged additional fees if extra work is required or different materials.
The final step is always budgeting – never go ahead with an electrical job without checking the cost quoted and any extra out-of-pocket expenses that may arise.
Electrical warranties
It's also important to know if an electrician will come back to rectify any problems and if there are additional charges if there is a call-back fee.
At times electrical fittings can fail so anything that they have installed you want to be covered under the manufacturer's warranty.
This is why it is best to get an electrician to order the electrical components they are fitting.
If you purchase items such as lighting or fans, buy them through a recognised electrical wholesaler or retail outlet.
Never purchase electrical gear from other countries, as they will not be up to Australian standards and regulations.
A good electrician will also decline to install electrical fittings that they do not think are safe.
Electricians who stand behind their work
Our experienced and licensed electrician team has the skills and knowledge needed to take on any job – big or small.
We've covered you, from residential installations to commercial projects and medical centres.
Our electrical team is dedicated to providing the highest quality service possible, and we always go the extra mile for our clients.
We take pride in our reputation for providing quality electrical services at competitive prices.
So if you need an electrician – or any electrical service – do not hesitate to contact us!
We are always happy to help and answer any questions you may have.
If for any reason, you're not happy with our work, we'll do whatever it takes to make things right.
Please don't hesitate to call us today for a free estimate – we can't wait to help you!
Electrx Electricians
3 Old Geelong rd
Laverton South Victoria
Emergency Electricians are on call for 24/7 assistance 365 days a year.