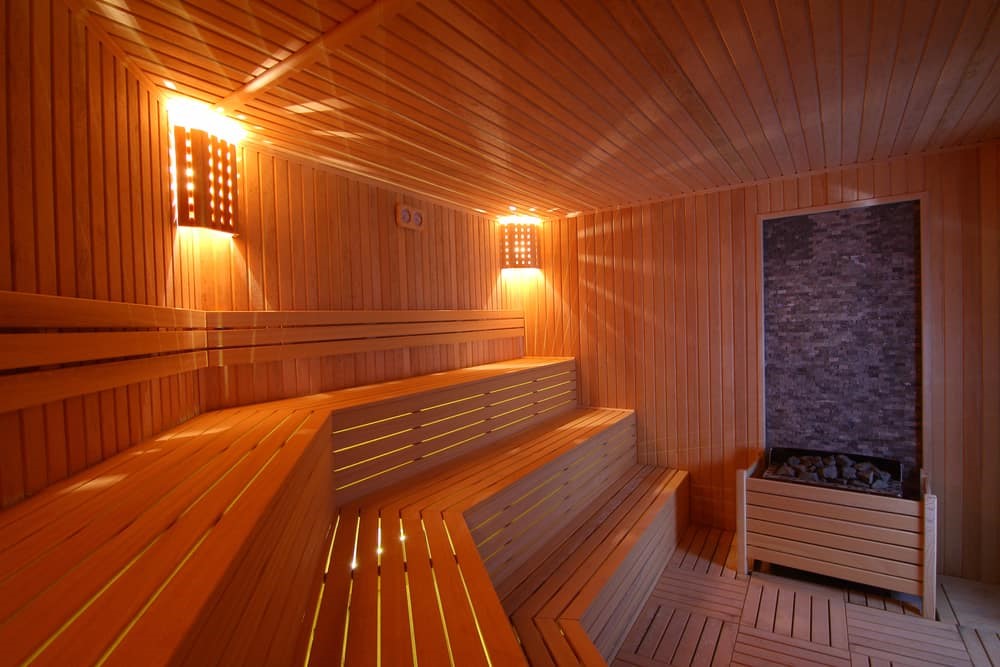 In today's world, finding ways to rejuvenate and unwind has become pretty important. One method that has stood the test of time is the sauna. These things offer tons of health benefits, like improved blood circulation, stress relief, and detoxification.
If an individual is considering adding this feature to their property or facility, designing it thoughtfully is very important to make sure a truly effective and enjoyable sauna experience. In this article, we will take a closer look at important elements people need to consider when designing a good sauna.
Determine the size and purpose
The first thing people need to do when designing these features is to determine their purpose. Will it be used for a commercial facility, therapeutic purposes, or personal relaxation? Understanding the main objective will help individuals make informed decisions throughout the design process. They need to consider the number of users expected, as well as the available space, to determine the right size.
To know more about the history of this facility, click here for details.
Pick the right location
Choosing the right locations for this feature is very important. Ideally, it needs to be placed in a private and quiet place, away from noise and distractions. Attics, dedicated outdoor structures, or the basement are popular choices. Property owners need to make sure the location has proper ventilation, as well as easy access to electricity and water sources.
Choose the sauna type
There are a couple of types to choose from, each with unique characteristics
Traditional
This kind uses dry heat generated by an electric heater or heated rocks. It usually features wooden benches and buckets of water for creating steam by pouring water on heated rocks.
Infrared
These things use infrared heaters to emit radiant heat directly to the body. These saunas operate at lower temperatures and can provide gentle penetrating heat.
Steam
Also called steam rooms, this feature produces moist heat using steam generators. They operate at lower temps compared to traditional ones but can offer high humidity levels.
People also need to consider the advantages and disadvantages of each type and choose the one that best suits their needs and preferences.
Optimize air circulation and ventilation
Proper air circulation and ventilation are very important in any sauna to maintain a safe and comfortable environment. Property owners need to make sure that fresh air can enter the structure while stale air is efficiently removed. They need to install fans or vents to promote air circulation and prevent excessive humidity. It will help control the temperature and to avoid mildew and mold formation.
Focus on heat insulation
A well-insulated structure is very important for heat retention and energy efficiency. Property owners need to choose high-quality insulation materials for the floor, ceiling, and walls to prevent heat loss and improve overall performance. Proper insulation will also enhance safety by minimizing the risk of burns.
To find out more about this topic, check out websites like https://fechner-sauna.de/ for details.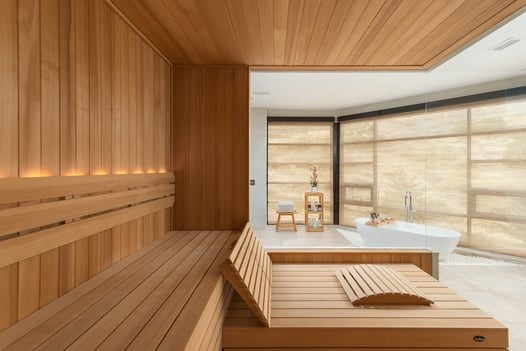 Use the right materials
Choosing the right materials is vital to create a pleasant Finnish bath atmosphere. Wood is the most popular material choice for this feature because of its natural warmth and ability to withstand high temps. Hemlock, Cedar, as well as Nordic spruce is popular wood species that possess natural resistance to moisture and have a pleasant aroma. People should avoid using materials that can emit toxic gases when exposed to high temps.
Incorporate comfortable layout and seating
Comfortable seating is very important to make sure users will have an enjoyable experience inside this structure. Property owners should install benches of various heights to accommodate different body sizes and preferences. They need to consider adding backrests for more support. They should plan the layout strategically to make sure enough space for relaxation and movement within the sauna.
Incorporate important amenities
To help enhance the experience, property owners should consider including amenities like water sources, shower areas nearby, and towels. Providing these things within close proximity will add comfort and convenience for users.
Hiring contractors
Hiring experienced and reliable contractors is vital to ensure a successful sauna installation. Listed below are some steps to help people hire an excellent contractor.
Research and gather recommendations
Property owners can start the process by conducting thorough research to find out possible contractors in their area. Look for recommendations from colleagues, family, or friends who have recently had saunas installed. Online platforms like review websites or home improvement forums can also provide important insights, as well as ratings about these professionals.
Check experience and credentials
People should verify the contractor's experience and credentials in construction. Make sure they are insured, licensed, and have the necessary permits to operate in the area. Look for professionals who specialize in sauna design and installations or who have a good and proven track record of completing projects successfully.
Enhance ambiance and lighting
Proper lighting can greatly impact the overall ambiance of the structure. Avoid harsh lighting, as well as choose soft and warm illumination. Use adjustable lighting options or dimmers to create a calming environment. Also, consider adding LED or Light-emitting diode lights behind the backrest or beneath the bench to create an inviting and soothing atmosphere.
Review past projects and portfolios
Ask contractors for a portfolio of their past projects. It will give clients an idea of their craftsmanship and aesthetics. People can check the quality of materials used, overall design, and attention to detail. They should request references and reach out to previous clients to ask about their experience working with the professional.
Look for multiple bids
Get multiple bids from multiple contractors to compare prices, timelines, and services. People should be wary of pretty low bids, as they may indicate low quality or hidden charges. Consider the value offered by contractors in terms of their reputation, materials they plan to use, and expertise.
Conduct interviews
People need to schedule interviews with their top three to five candidates to discuss their project in detail. During this interview, they can assess the contractor's communication skills, professionalism, and responsiveness. They can ask questions about the contractor's process, recommended materials, as well as specific concerns they may have. An excellent contractor will listen attentively, address their client's queries, and provide suitable recommendations.
Check reviews and references
Contact the references provided by contractors and ask these references about their experiences with the professional's reliability, workmanship, and adherence to timelines. Additionally, people should read online testimonials and reviews to gather insights from other clients who have hired these contractors.
Designing an excellent sauna will involve thoughtful planning, as well as attention to detail. By considering the essential amenities, lighting, seating, materials, insulation, ventilation, type, location, size, and purpose, people can create a facility that offers a truly rejuvenating and relaxing experience. Always remember that safety needs to be the primary priority when designing and using saunas. With the right design, well as careful consideration, the facility will become a cherished retreat for wellness and relaxation.