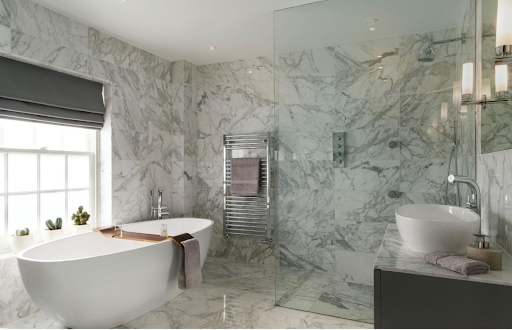 How to choose the best bathroom renovation company? There are many factors to consider, from the licence and insurance to experience and reputation. There are also different ways to compare the prices, which are crucial when choosing a bathroom renovation company.
Choosing the best bathroom renovation company
Choosing a Bathroom Renovation Company is essential to get your renovation project done right. You want to ensure that the contractor you choose provides you with quality work and is willing to answer your questions.
Getting quotes is the first step to choosing the right company. Ensure that all estimates are written down and you get a written contract. The contract should include information such as the dates and details of the remodelling project. You should also keep a copy of the agreement.
Hiring a team of contractors working on your home can make the remodelling process much smoother. You can expect that the contractor will be able to deliver on time and according to your specifications.
Experience
If you want to upgrade your bathroom, you may want to think about hiring a professional bathroom remodelling company. These professionals have the skills and knowledge needed to make the job a success. They will work with you to find the best solutions for your needs. They will also ensure that the project is completed in a timely fashion.
A bathroom is the second most used room in a home. Your bathroom must be clean, functional, and odour free. While there are several ways to make yours a better place to be, one of the easiest is to hire a professional to perform the job. It is a great way to alleviate some of the stress of doing the work yourself.
The main reason to consider a professional is that a reputable bathroom remodelling company is likely to use the best products and materials. It means a high-quality faucet, tile, and lighting fixture. Moreover, they'll be able to offer you an accurate estimate and a quality finished product.
Licence and insurance
If you're planning on renovating your bathroom, you need to find a good contractor. You can check online, ask around, and read customer reviews. It's also a good idea to learn about the requirements for your state.
It is necessary to find a reputable, licensed, and insured company. After all, you are not just hiring someone to do work, you are putting your home at risk.
One of the most effective ways to find the best contractor for your project is to request estimates. While it's not a requirement, you should ensure that your estimates are written in a way that is clear and concise. You can also request that your estimates include a timeline.
Cost
Bathroom renovation costs can vary greatly depending on several factors. The size of your bathroom, the fixtures and materials you choose, and the quality of the work performed will all affect your final cost.
Choosing the right contractor can help you save on costs. A qualified tradesperson can ensure that your renovation is carried out professionally and passes municipal inspections.
It is essential to get quotations before you start a bathroom renovation project. The cost should include labour, materials, and finishes. You may want to add 10% to the estimate for unexpected expenses.
You will need a permit if you are planning a major bathroom renovation. Your local council will issue you one if the work includes a change in layout or a new HVAC system.